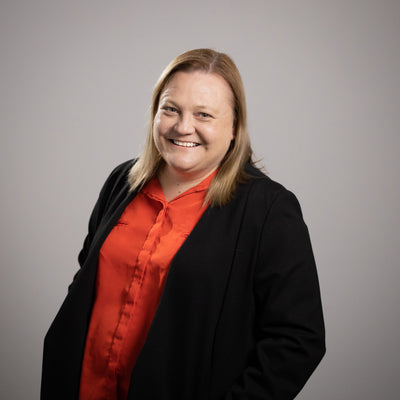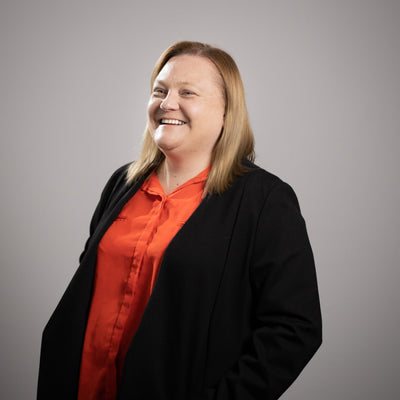 Angela Hird
Branch Manager, Queensland
By sharing food with one another, we embark on a journey through our heritage, history and culture.
Angela started her journey into the culinary world in her early twenties, readily experimenting with unique ingredients and flavours. As she travelled around the world, her love of food evolved each time she discovered a new cuisine. For Angela, the secret to making good food comes from letting the best ingredients stand out on their own.
She sees food as intrinsic to the expression of culture and emotion. With twenty years of experience, Angela is passionate about using her love of food and expansive skillset to help customers grow their businesses. An avid supporter of sustainability, Angela believes connecting people with the finest selection of ingredients is founded on ethically sourcing products to nourish the industry's future.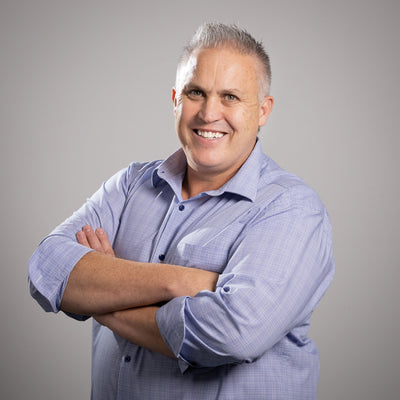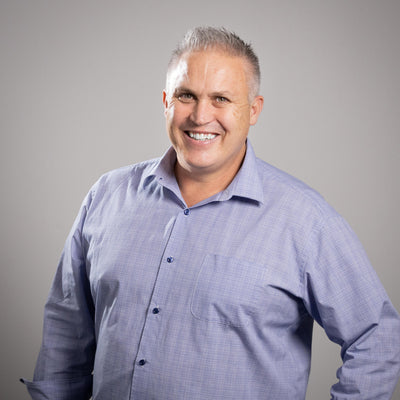 Cameron Forster
Territory Manager, Sunshine Coast
Food: the aromas entice us, the presentation excites us and the flavours delight us.
From the kitchen with his mum to a food service career with top chefs, collaboration is the hallmark of Cameron's ongoing food journey. Sharing Visco's incredible products with food professionals, and discussing how they can be turned into sensational dishes, inspires him every day.
As for why food is the most powerful product on the planet? Cameron thinks it relates to our most basic senses and needs: its smells entice us, its appearance excites us and its flavours overwhelm us. Food and cooking energise not just individuals, but communities – bringing families, friends and even strangers together to enjoy and celebrate.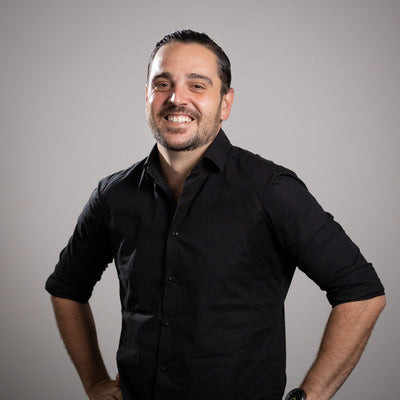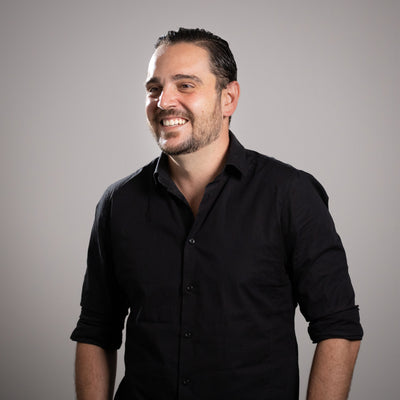 Andrew Tedeschi
Territory Manager, Brisbane
Food doesn't just keep us alive - it keeps us well.
Nothing fosters a love of food like passionate parents who are fantastic cooks. Raised on homemade pizza and pasta, Andrew's love of Italian cuisine is boundless. The smell of pizza alone is enough to make him hungry! Andrew wouldn't be where he is today without that connection to his roots.
Starting as a pastry chef when he left school, Andrew has an in-depth knowledge of the food world and what it takes to run a kitchen. He firmly believes that quality ingredients are the key to creating food that both nourishes us and makes us feel good. With a signature bolognese recipe that does just that, Andrew champions Visco products every day in his own cooking.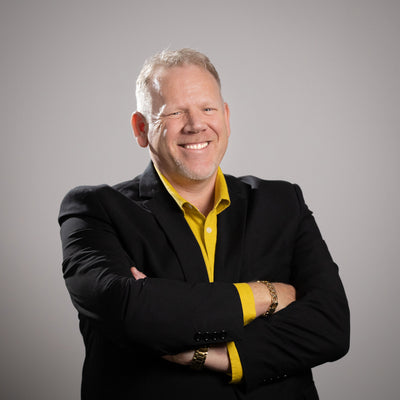 Mornay Claassen
Retail Territory Manager
Nothing brings people together like good food.
Immigrating from South Africa to New Zealand, Mornay's journey became a new way to enhance his appreciation for food and cooking. For Mornay, food physically brings people together – allowing them to share memories by experiencing classic flavours and smells.
With over two decades of industry experience, Mornay has been heavily involved in the manufacturing and sales process. He relishes sharing his breadth of knowledge with customers and colleagues and is passionate about presenting them with only the finest ingredients – to highlight the boundless potential of food.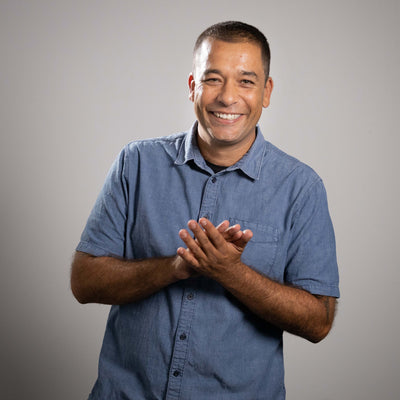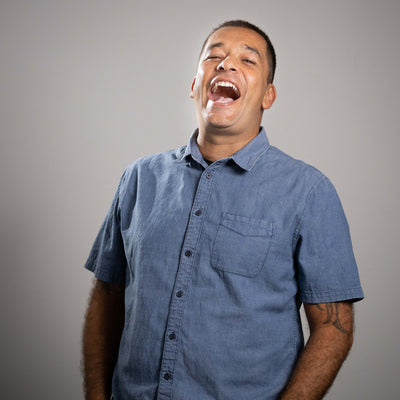 Neco Linhares
Purchasing Officer
The secrets to creating good food are high-quality products and love.
Neco fell in love with food the moment his mother first introduced him to her kitchen. The unity and experience of cooking showed Neco that the power of food lies in its unique ability to bring people together.
Venturing from his hometown of Florianopolis in Brazil, Neco explored natural ingredients across the world, soon discovering his affinity with the ocean. With a passion for the flavours of the sea, Neco is an expert at finding unique tastes to complement seafood cuisine. At home on land and in the water, Visco's eco-friendly vision and array of quality produce nourish Neco's passion for creating a sustainable environment.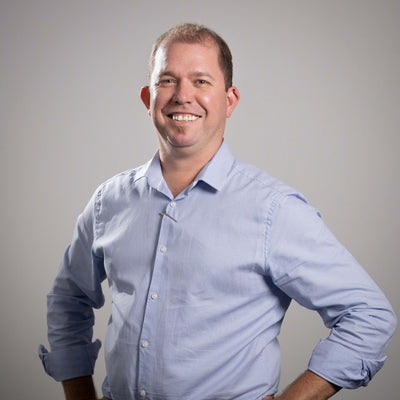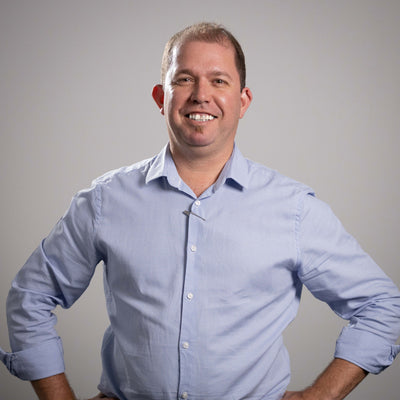 Chris Cormac
Key Accounts Manager
Keep it simple and respect your ingredients.
Developing his own dishes and flavour profiles has been the source of Chris' food inspiration and love of cooking. The sense of accomplishment that comes from creation fuels him every day. However, for Chris, failing a dish is just as important as succeeding. It makes him think about where he went wrong and allows him to learn from his mistakes.
Technically minded and with a love of food that transcends cuisines, Chris is passionate about sharing his decades of experience in the industry with the next generation. To Chris, food is about more than sustenance – with his favourite quote being from Anthony Bourdain: "Meals make the society and hold the fabric together".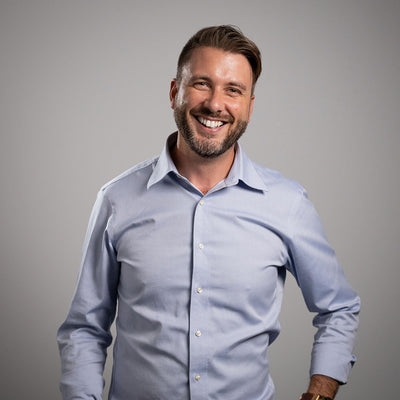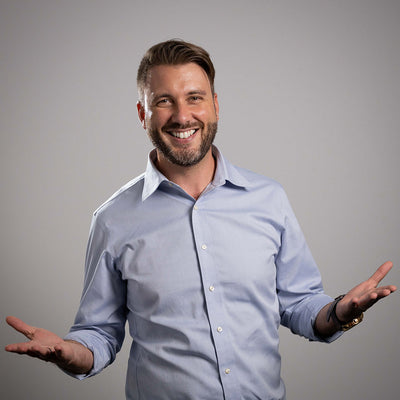 Matteo Provenzano
Territory Manager
Cooking is a science, but chefs turn food into art.
Food has always been a big part of Matteo's life. His fondest memories are of cooking fresh pasta as a child with his parents in their Italian home. As he travelled across the globe, Matteo discovered a passion for incorporating more incredible flavours in his cooking: particularly those of the Middle East and Greece.
Matteo has worked as a chef in restaurants and resorts around the world, including with the great Gualtiero Marchesi. Marchesi taught him that food (like music and painting) is a way to express yourself – and that knowledge is the key to creation. His secret talent is always being able to put together a great dish using as few as three ingredients!